Kovu & Harper Welcomed Six Beautiful Babies January 24, 2021
Below you will find the first week old photos of the puppies.
Their litter names in birth order is as follows (some have been changed):
Black Collar - Timon, Alue's Tough Get Going
Dark Blue Collar - Pumbaa, Alue's Define Babysitting
Light Blue Collar - Zazu, Alue's Royal Protocol 
Purple Collar - Vitani, Alue's Here's Your Chance
Green Collar - Rafiki, Alue's Stars Come Out To Play
Orange Collar -

Nuka, Alue's Moment Of Glory
The Lion King litter is now 6 months old! I asked their owners to send me their favorite pictures and write a little blurb about them. I absolutely adore these puppies and their owners and I am so thankful to have such a great bunch of owners to love my first generation!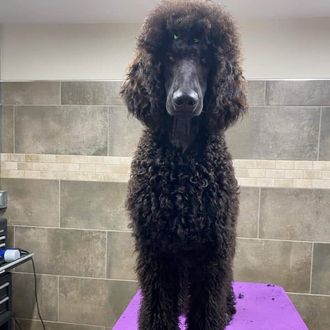 Santiago, Alue's When Luck Comes
Co-owned with Lenny
Santiago! I love him so much. He's the absolute perfect amount of snuggly. I can just pull him onto my lap anytime and he's down for a cuddle, but will also settle for hanging out next to my chair, always within reach. He loves going for nature walks with his brothers and running through the tall grass, but he's usually the first to come back and check in with me. He's everything I hoped for and more!  I keep telling him that he is not actually six months old and is still just a baby puppy so really he needs to stop growing. I can't wait to show with him, I just know we'll be an awesome team no matter what.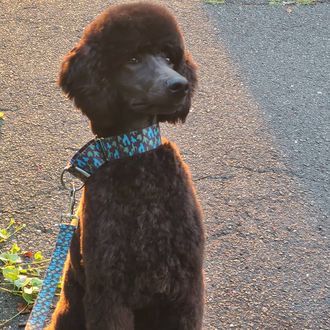 Zazu, Alue's Royal Protocol
Owned by Heather
Zazu is everything I could ever ask for in a dog and so much more! He's always down to go out with me whether it be to work or someplace fun. He's such an excellent car dog and companion. He loves throwing his crinkle toys around and shaking the life out of them but the second I call him over and tell him to lay down he relaxes and falls asleep before you know it. Every time we go in a store everyone compliments how well behaved and beautiful he is. And he's such a show off! He's always prancing around, head held high like he knows he's fabulous lol I can't wait to see where the future brings us and what adventures we'll go on together.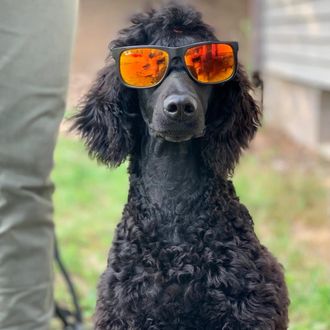 Violet, Alue's Purple Lion In Bloom
Owned by Jessica
Violet is more than I ever dreamed for in a puppy. She is equal parts sweet  and spicy  and has made our little family of misfits whole. Her fav thing to do when she is not counter surfing is be anywhere her people are. Violet has brought a lot of fun and light energy into our home especially while my husband was recovering from a badly broken leg. I didn't know how badly I needed this little girl and I can't imagine our lives without her. She keeps us on our toes while providing the best entertainment around. I can't wait to see what the next 6 months of her life and beyond brings us. We love you so much our little Miss V!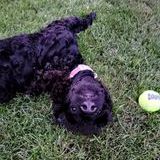 Rogue, Alue's Absolute Scoundrel
Owned by Brianna
Rogue is such a goofball. This boy is never serious and is always go go go. He doesn't believe in walking when he can run  He's everything I could have ever wanted in a poodle and so much more! He's cuddly and loving and loves to wrestle with his siblings. He brings me so much joy!