FAQs About Our Program and How We Place Puppies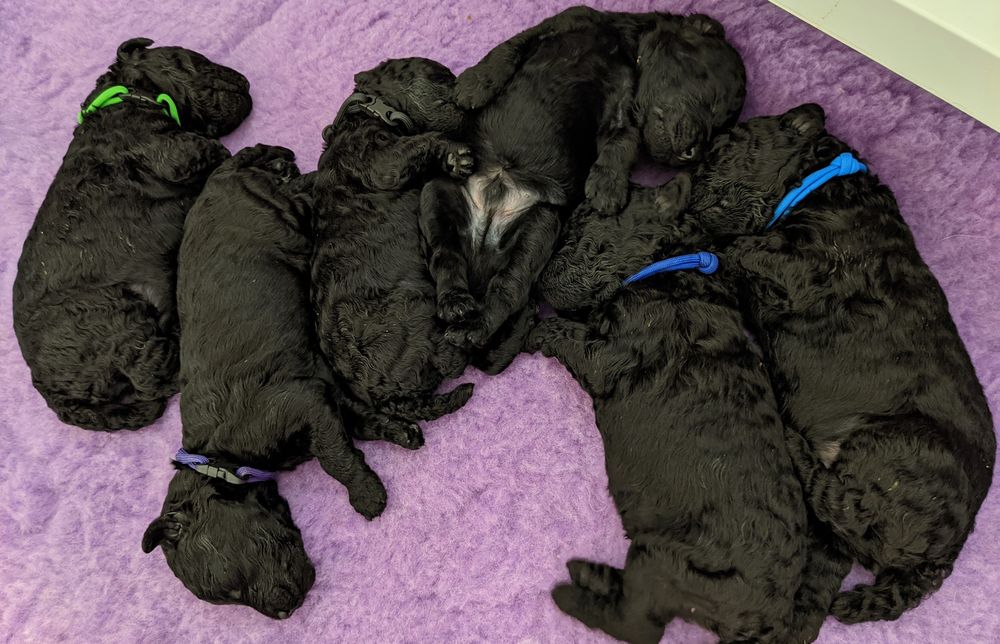 We do keep an informal wait list. With infrequent litters, a formal waitlist has not become a necessity for us yet. We will start waitlists once we have confirmed breeding plans. If you are interested in an Alue Standard Poodle, we have a questionnaire we will have you fill out, and we will keep on file. Once we have breeding plans, we will discuss your questionnaire. 
Do I get to pick my puppy?
We place puppies based on each puppy's temperament and every new Alue family's lifestyle. We take every family's personal preferences into account as best we can, but overall we place puppies in the homes that is the best fit for the puppy and for the family. We do not place puppies first come, first serve. Our job as reputable breeders is to place puppies in their perfect home with their perfect family, and we take that very seriously.  If a family has multiple puppies that match their wants and needs, they can then pick from those puppies.
How do you place puppies?
We start by sending interested families our questionnaire, so we have a baseline of each family's wants and needs in a puppy. Once we get your questionnaire back, we will continue communicating to get to know one another, so we have a full picture of what you need, and you get comfortable with us! Once we get a litter on the ground, we begin taking notes on every puppy's little personalities as they come out. We then have our puppies APET tested by an outside trainer, and after breeder pick/s are made, we will begin matching families to their puppies. We take names down in deposit order, but that is only put in use if there are multiple puppies that will fit one family, that family will then be able to pick from those puppies. If you are an active family, we will set you up with an active, rough, and tumble puppy. If you need a couch potato pet who just wants to cuddle, we will set you up with the cuddliest one of the bunch.
Excellent question! As breeders, we not only owe it to our puppy buyers, but we owe it to the dogs we breed, the puppies we produce, and the breed to do our due diligence to make sure we are producing healthy puppies. It is important to remember that we cannot test for everything and testing doesn't mean we can prevent all diseaseses or ailments; we, however, stack the odds in our favor. If a breeder were to breed a dog without doing genetic testing, for example, and that dog is a carrier of DM and it gets bred it to another dog with no genetic testing that is also a carrier of DM, they have now produced puppies with a serious genetic disease, and it could have been prevented. There is no excuse for not testing and we firmly believe in fully health testing all our dogs before breeding.